In 2019, the first homeowners at The Seasons On Little Lake will be experiencing the idyllic lifestyle offered at this beautiful lakeside community in thriving Simcoe County.
Hundreds of local residents and future homeowners attended the much-anticipated groundbreaking of this unique master-planned community in late May, destined to become Southern Georgian Bay's finest new residential development. The event was highlighted by an awe-inspiring performance by Les Oiseaux Du Paradis, performing their extraordinary ballet along a constantly revolving 12 foot pole.
Set along the shore of Little Lake minutes from charming downtown Midland and just 90 minutes from Toronto, The Seasons on Little Lake offers a one-of-a-kind home ownership opportunity.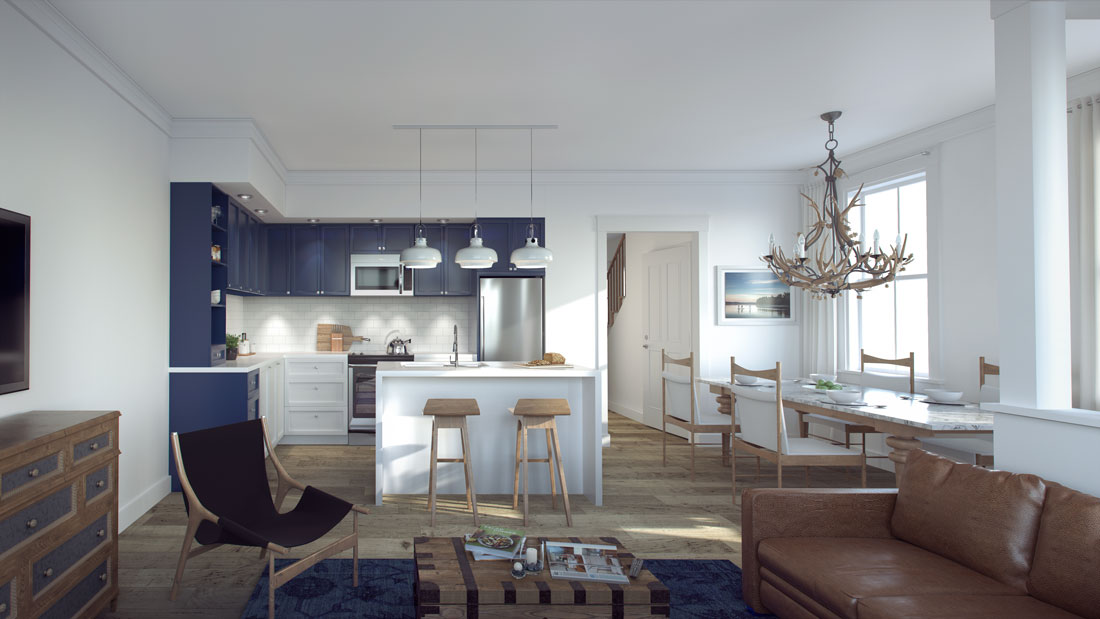 The first phase of this large master-planned community, from the Hanson Development Group, is now under construction with first occupancies slated for 2019. The Maples collection of homes includes one-bedroom, two-bedroom and three-bedroom townhomes, and semi-detached homes ranging from 867 to 1,599 square feet. These beautifully designed homes are available at The Seasons from $279,900 to $424,900. Monthly maintenance fees range from $199-$337.
"We're proud to officially kick off the construction for our development here in Midland," said Mark Hanson, President of Hanson Development, at the groundbreaking event. "We're continuing our strong commitment to this wonderful community. The next few years will prove to be very exciting as the community of Seasons grows."
A vibrant 10,000-square-foot Members Club will offer further recreational and social amenities within walking distance of the homes, with indoor and outdoor pools, fitness centre, party room, kitchen, library and meeting room. The club will be a hive of activity, with a busy calendar of events, courses and clubs.
The lifestyle at The Seasons on Little Lake will be active, healthy and enjoyable, with a wealth of outdoor activities at residents' doorsteps, including hiking, biking, paddle-boarding, kayaking, swimming, canoeing and sailing. The Seasons will provide residents with a lifestyle surrounded by nature. An extensive trail system will connect the parks and various features of the community. Residents can also drink in the beauty of the natural surroundings at a more leisurely pace, while they walk, meditate or take in sunrises or sunsets by the lake. The tranquil setting is comprised of forests, ponds, trails and open spaces where residents can enjoy bird-watching or wildlife sightings close to home.
Approximately 100 acres of parks and greenspace will be transferred to the Town of Midland and permanently protected. Measures will be taken to preserve and protect the area's natural landscape and native flora and fauna. Little Lake and the nearby 3,000-acre Wye Marsh nature reserve are environmentally protected for the enjoyment of the Midland community.
In addition to the extraordinary amenities and facilities that are part of The Seasons, this community is also in very close proximity to numerous conveniences, including a host of shops and services, golf courses and marinas, unique boutiques, banks and restaurants. The Town of Midland also has a full complement of health and wellness professionals and services, including the new Georgian Bay Hospital.