We are extremely excited to re-open our doors and want to thank those of you who booked an appointment or stopped by our Presentation Centre last weekend. It was great to see you! We are very committed to making your home-buying journey as safe and comfortable as possible. To ensure the highest standards of service during this time, we are taking the following precautions.
Our staff will wear masks during your visit and require that you wear your own before entering the Presentation Centre.
Controlled entry will limit capacity and allow for social distancing of 6 feet.
Hand sanitizer stations will be available upon entry.
Sanitization of surfaces will occur after each group.
Paperless and contactless offers will be available with DocuSign and wire transfers.
The Presentation Centre will be cleaned and disinfected daily.
No food or beverage will be permitted inside the Presentation Centre.
If you're experiencing cold or flu-like symptoms, have recently tested positive for COVID-19, or knowingly come into contact with someone who has tested positive for COVID-19, please let us know and we'll arrange for a virtual or phone appointment.
Thank you for your cooperation and understanding. We are doing everything in our power to provide visitors and staff with a safe environment and an enjoyable experience.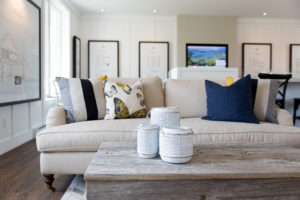 We look forward to welcoming those of you who have not yet had the opportunity to visit our beautifully designed Presentation Centre and enjoy the experience of a golf cart tour of our scenic trails and breathtaking vista of Little Lake.