It's not simply a place to live. It's a place to thrive. And at The Seasons on Little Lake, everything you need is within your grasp. Discover reasons #5 and #4 big reasons to move to Little Lake at The Seasons.
5) Lock and Leave Lifestyle – Don't sweat the small stuff and get back to doing what you love! At The Seasons, we provide you with a lock-and-leave lifestyle so you can focus on doing the things that you enjoy most and can leave the hassle of home maintenance to us. With our condo-townhomes, you won't have to worry about shovelling snow, landscaping, exterior home repairs, sidewalk and road maintenance and much more! It's maintenance-free living and its finest.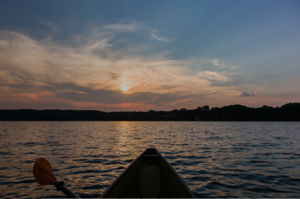 4) Georgian Bay & Midland – Georgian Bay, sometimes referred to as "the sixth Great Lake", is one of Ontario's most photographed bodies of water, for good reason. This beautiful Bay is just a short 5-minute drive from your home at The Seasons, where you can enjoy endless water activities such as boating, fishing, sailing and exploring the many ports and marina's that Georgian Bay has to offer. On your way to the water, you will experience Midland's quaint and charming downtown, which is filled with beautiful shops, boutiques, and delicious restaurants. Midland offers a multitude of sports & recreation, beautiful cultural centres, fantastic schools and hospitals and all the conveniently located amenities you would expect to find from life in the city.