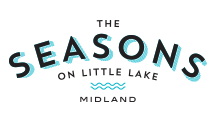 I hope this message finds you well.
In keeping with the request of Canadian health officials to limit public interactions during the COVID-19 outbreak, we have decided to temporarily close our presentation centre effective immediately and until further notice.
During this time, we are still available to assist you with information by phone and online. Please contact us at: 1-705-526-2700 or email us at: info@seasonslittlelake.com
In the meantime, please look for further updates on our website and through social media.
Thank-you for your patience and understanding. Please keep yourself, your family, friends and neighbours healthy and safe.
Sincerely,
Mark Hanson
Hanson Development Group